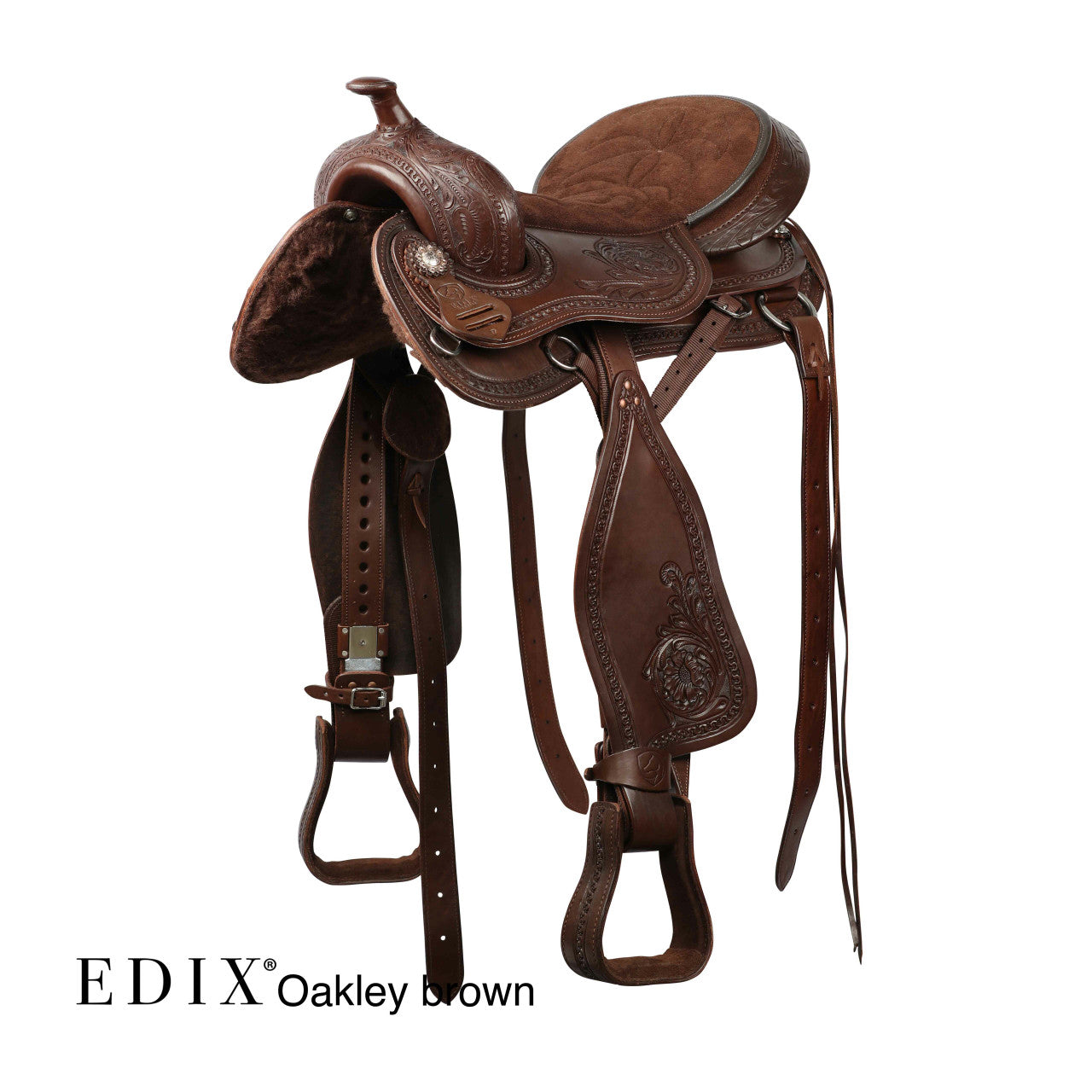 EDIX Oakley Treeless Saddle
Sale price

$1,840.00 USD
Regular price
(/)
---
Sold as an entire set: 2 extra pommels, fenders and aluminum stirrups included for the natural.
The great twist of the saddle offers a narrow, comfortable, deep and secure seat. The seat is padded with foam and finished with a brushed cowhide leather. The saddle gullet can be adjusted by replacing the interchangeable horn. Evens are in the same style as the saddle, Oakley fenders and leather-covered stirrups.
The saddle itself consists of 2 parts: the upper part - the seating area for the rider, and the lower part - the base of the saddle, which is made up of separate pressure-distributing layers. EDIX MPDS, multiple pressure distribution system (see drawing). These soft, flexible layers conform to the horse's anatomy as well as the rider's conformation. An EDIX treeless saddle responds optimally to the horse's movements. The complete absence of rigid load-bearing parts allows the horse to move freely, especially the muscles of the horse's back and shoulders, allowing you to fine-tune the communication between you and your horse.
The Oakley is equipped with the EDIX®-circle-Y girthing which distributes the girth pressure over a larger part of the saddle, because the joints are mounted at the front and the back of the saddle, instead of in the middle. In addition, the position of the girth itself can be adjusted forward or backward. As such, only the weight that results from the rider's interaction will take center stage.
EDIX recommends purchasing a treeless saddle as a complete package, including stirrups, stirrup leathers and a matching special treeless saddle pad including supported inserts. Due to their construction, the special treeless saddle pads complement the pressure-distributing materials of treeless saddles. The EDIX pads are anatomically shaped and provided with the right inserts to ensure freedom of movement for the spine. Additional pressure and position distribution material can be added if required. The position correcting material can be added in the upper pockets, so that you can temporarily improve a saddle position. EDIX has different models of Western pads that fit under the Oakley western saddle. All EDIX pads are specially designed for the EDIX treeless saddles, but also fit under many other saddles.
Performance:
special construction, the EDIX® MPDS (multiple pressure distribution system)
made of Argentinian leather
interchangeable horn, SOH(s), OH(m) or FOH(L).
EDIX® circle Y girth system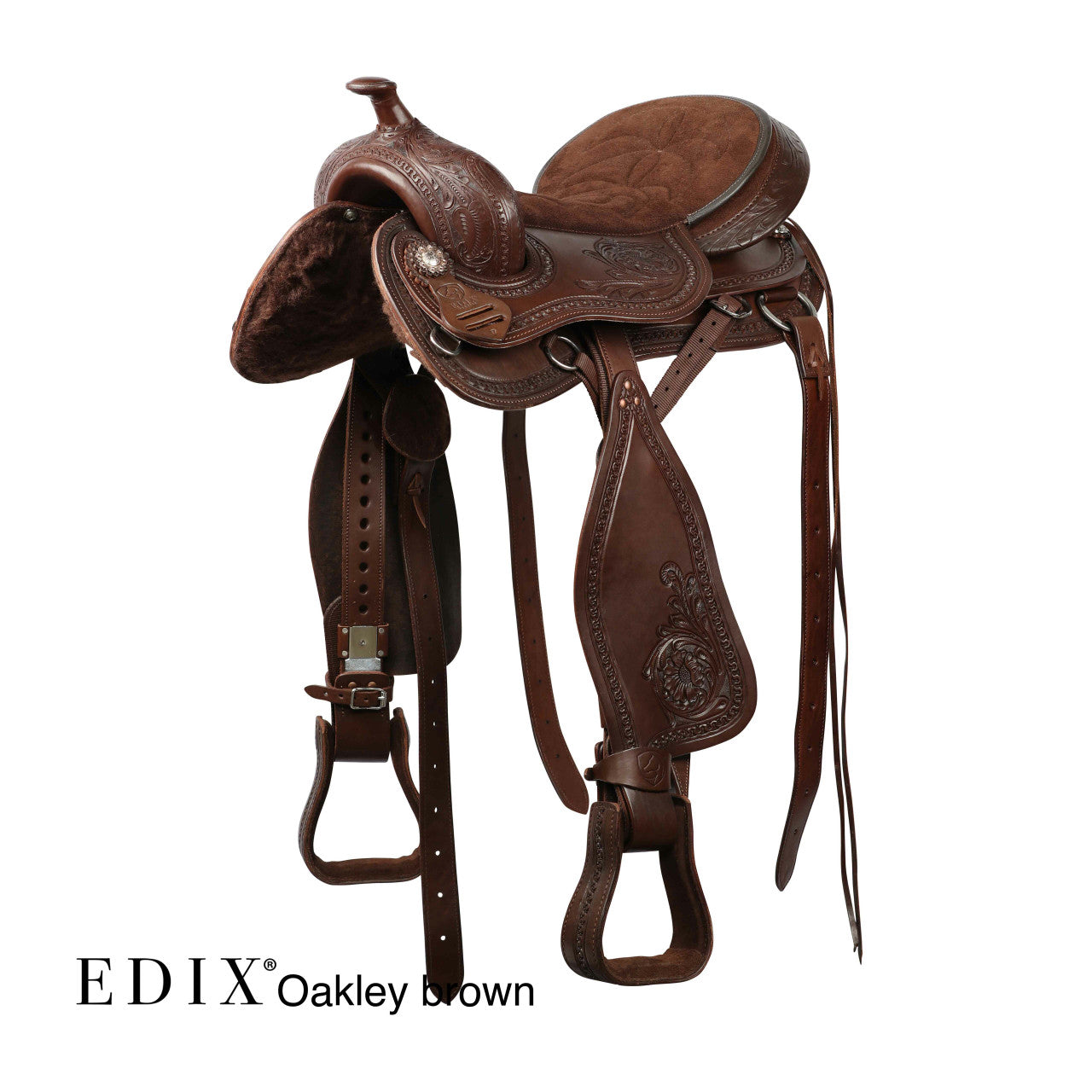 EDIX Oakley Treeless Saddle
Sale price

$1,840.00 USD
Regular price
Choose options